About Kåpan
Kåpan Pensioner manages collectively agreed occupational pensions for people who are or have been government employees. We offer a traditional pension insurance with a guaranteed interest rate and good returns over time. Kåpan is a mutual insurance society. This means that the members own the business together. The society manages over SEK 75 billion for more than 800,000 members. We are a small insurance company with a major and important assignment.
We make long-term choices to optimise the balance between risks and returns. At the same time we keep our costs as low as possible and use limited resources on marketing. All in order to give you a good return on your pension capital at the lowest possible cost. When there is a surplus, everything goes back to you in the form of bonuses.
We conduct responsible investment management. We make investments on the basis of ethical standards and principles which are strongly rooted in Swedish society, based on decisions made by the Swedish Parliament and Government.
Kåpan was formed in 1992 by the parties to the government collective agreements. The name, Kåpan, is the Swedish acronym that stands for complementary retirement pension. It is also the family name of our various pension insurance products.
Rules for Kåpan Pensioner
Decided by the Council of Administration on 30th of August 2016
Rules for Kåpan pensioner försäkringsförening (pdf, new window)
Brochure about your pension insurance
Information about your pension insurance (pdf, new window)
Personal data - The General Data Protection Regulation (GDPR)
Personal data that you, your employer or the National Government Employee Pensions Board (SPV) submit to us are processed and used, among other things, to:
• calculate and pay out pensions and benefits to you
• be able to make forecasts
• generate statistics
• conduct customer surveys
• be able to show your pension statements for you
• develop and inform about our business
• economic and personnel administration purposes
• fulfill other legal obligations.
Personal information that exists about insured persons is, for example, name, personal identification number, information about payments, repayment cover, beneficiary clause and information regarding the value and guaranteed value of the insurances.
Kåpan Pensioner handles all personal data, and in particular sensitive personal data, confidential. We will need to disclose personal information either to be able to administer the insurance or to fulfill legal obligations.
Personal data will therefore be disclosed to authorized recipients (after customary confidentiality), for example to relatives, employers, the Swedish Social Insurance Agency, the Swedish Pensions Agency, another pension administrator, the Enforcement Authority and the Swedish Tax Agency.
Your rights
You have the right to request:
information, a registry extract, about how we process your personal data and if so, which ones
correction if you believe that we treat incorrect information about you
erasure of your personal data.
You can also request that we limit the processing of your personal data and also object to the treatment.
Regulations
The legal bases for our processing of personal data are found in Art. 6 p. 1 b) and c) the General Data Protection Regulation (GDPR) and Chapter 2. Section 1 of the Data Protection Act (Dataskyddslagen) (2018: 218).
Contact
Kåpan Pensioner is responsible for the personal data processing of your personal data. If you want to get in touch with our data protection representative, please contact our customer service at kapan@spv.se or at 060-18 75 85. You can also send a letter to Kåpan Pensioner, 851 90 Sundsvall.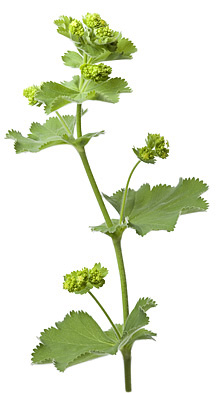 We have chosen to use Lady's Mantle as an illustration and symbol to bring a little colour and life to an otherwise rather unexciting communication.
Lady's Mantle is easily recognised from its unique fan shaped leaf rosette in the centre of which water drops collect in the early morning to form a shimmering pearl. The drops are formed during the night when the leaves exude water which has been taken up through the roots by guttation and is not dew.
Senast uppdaterad: 2019-06-04